RVing is a terrific way to travel, but figuring out where you can stay and how to do it without the conveniences of a campground isn't always easy.
Occasionally, developed campgrounds and RV parks become overcrowded, and you may feel as if there are far too many people to share the space with.
So, how about boondocking? What exactly is boondocking, also known as dispersed camping, wild camping, and dry camping?
It can be frustrating not understanding the rules or whether you'll get in trouble for sleeping in your RV. You may feel as if you're taking a risk by boondocking.
You don't want to waste your entire trip driving to several Walmart parking lots, do you?
With my thorough RV boondocking guide, I can assist you with all these issues! This article will cover everything from finding campgrounds to understanding unspoken etiquette to practical recommendations on how to improve your trip.
This guide will cover all you need to know about finding free camping spots, avoiding disputes with authorities, and traveling.
In order for you to feel at ease transitioning from camping in crowded campsites to living freely and calmly beneath the sky, I'll also cover some of the most often-asked questions about boondocking.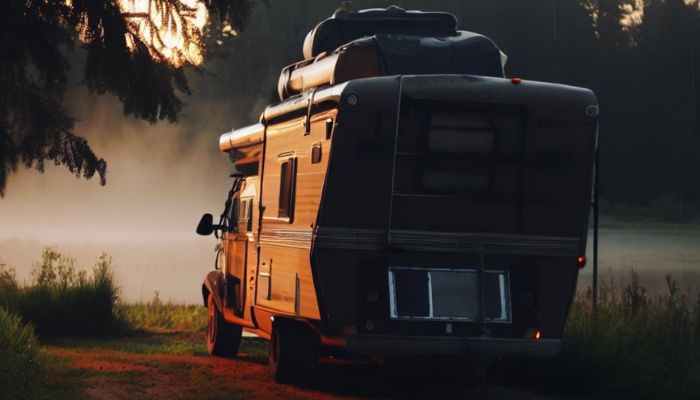 What Exactly is Boondocking?
In the simplest terms, boondocking is RV camping without the amenities provided by a park, such as water, electricity, and sewer hookups.
This typically requires boondocking in remote or rural places, which can be a fantastic way to discover parts of America that you might not otherwise be able to visit. It's even better because it's frequently free!
Another great way to avoid crowds and enjoy peace and quiet is to go boondocking.
One of the numerous advantages of owning an RV is the ability to camp in a variety of areas. Certain areas managed by the National Forest Service, Bureau of Land Management (BLM), and Department of Fish and Wildlife allow for dispersed camping.
Outside of a registered campsite, you can pitch your RV or tent and enjoy the peace and quiet of a more remote location.
Of course, boondocking has its drawbacks. Because there are typically no facilities such as water or electricity, this style of camping is ideal for people who prefer being close to nature and don't mind roughing it a little.
You'll need to take extra steps to leave no trace in order to avoid negatively impacting the ecology or natural resources.
Boondocking in warmer weather might be difficult at times. For example, you might not have access to baths or enough power to run your air conditioning. However, for those looking for adventure, boondocking is an excellent option.
There are various types of boondocking depending on where you camp, which are listed below. Although not technically boondocking, several of these techniques are commonly referred to as boondocking or boondocking substitutes.
Types of Boondocking
There are numerous types of boondocking. Although there are some distinctions, the majority of these words are interchangeable in the RV community. The one thing they all have in common is that you are camping without RV hookups.
Dispersed Camping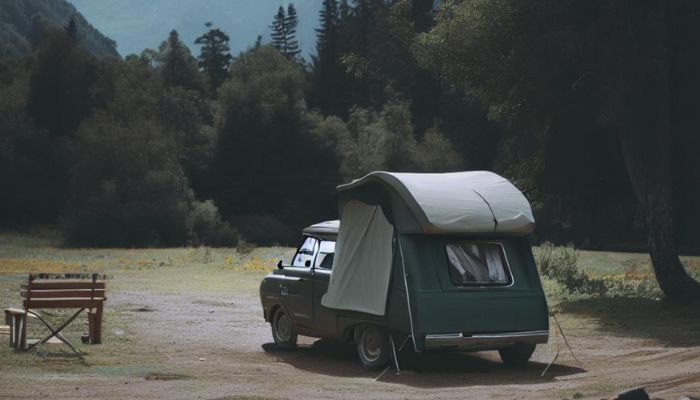 The concept of dispersed camping, which is similar to the definition of boondocking, involves setting up camp anyplace other than developed campgrounds. Even if you're literally on the campground's perimeter.
With the support of permitted RV camping zones, government agencies may better manage their lands and protect sensitive areas. These boondocking spots can be found in a variety of state and national parks.
While there may be a water tape nearby to which you can connect a hose, dispersed camping means there are no amenities, including restrooms.
Wild Camping
Boondocking is synonymous with wild camping. Only in this instance are boondocking and wild camping definitions equivalent. You can choose between boondocking in the middle of nowhere far from RV parks and staying close to a city. The type of camping matters more than the location.
How to "rough it" in an RV while camping. You are only using your own energy, water, and resources, so wild camping is a form of off-grid living. Off-grid living often implies spending more time in nature and isolating yourself from other campers.
Moochdocking
You can camp for free on someone else's property via "moochdocking", which usually means taking advantage of the generosity of a friend or a friend of a friend.
When visiting friends and family, it's sometimes wonderful to spend one or two nights for free on friendly territory. This is often referred to as "driveway surfing" or "driveway camping"; both terms indicate the same thing as moochdocking.
Despite what the term implies, moochdocking requires the property owner's express permission. It is not prohibited to camp without permission in a permitted area. In fact, when you're passing through the area, it's sometimes the perfect excuse to pay an old friend a visit.
Lotdocking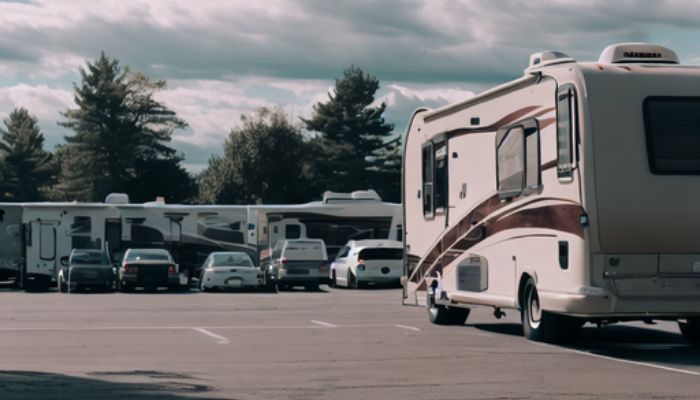 If you see an RV or a group of RVs in a parking lot after hours, they could be lotdocking. Some retail establishments are especially accommodating to RVers and offer free overnight parking, also known as lotdocking. Among them are Walmart, Bass Pro Shops, Cabela's, Sam's Club, Cracker Barrel, Lowe's, Home Depot, Pilot, and Flying J.
Many casinos also allow overnight camping. RVs can stay for free in welcome centers, visitor centers, rest areas, truck stops, and many hotels and motels in an emergency.
The notion is quite similar to moochdocking in this scenario. You're looking for a free, nearby place to spend the night for a short time. When lotdocking, don't just assume you'll be welcomed. Check with the company first to ensure everything is in order. The manager would appreciate the message and can inform you of any important ground rules or policies.
It's also a good idea to go shopping with them before you go. It's not required, but it's a nice way to say thanks and keeps the parking lots open for others.
Dry Camping
Boondocking in the woods is sometimes known as "dry camping," which also refers to simple tent camping. When camping, there are no electricity, water, or sewer hookups. In other words, you must be completely self-sufficient, at least briefly.
Dry camping is permitted at commercial campsites in unimproved areas designated for primitive camping. Dry camping is not free under these conditions, but it is less expensive than camping near hookups and other amenities.
Why is it Known as Boondocking?
The Tagalog word "bundók," which means "mountain," is the basis of the word "boondocks", which is the root of the phrase "boondocking." The phrase was introduced to the country by American soldiers fighting in the Philippine-American War (1899-1902). The term was used informally by the Filipino people to refer to rural interior areas, which are often mountainous and difficult to access in the Philippine islands.
The phrase "out in the boonies" is derived from the phrase "boondocks".
RVers use the phrase "boondocking" to indicate parking their car or RV in more remote regions where you must rely on your own resources, tools, and skills.
Is Boondocking Illegal?
Boondocking is not illegal on public lands. Indeed, it is promoted by local, state, and federal organizations as a means of reducing congestion in developed campgrounds. According to these groups, the same restrictions that apply to developed campgrounds also apply to boondocking. Many people have run-ins with park rangers and local law enforcement because they are unaware of these specific limits and bans. Because of their lack of knowledge, they believe that boondocking is illegal.
Boondocking is referred to as dispersed camping by municipal, state, and federal officials. Some people may refer to it as "backcountry camping", especially in locations where walking and tent camping are expected; nevertheless, these organizations make no mention of the fact that boondocking is prohibited within their borders.
They will, in fact, provide information on how to camp safely while protecting the area's natural resources. Many agencies will encourage you to boondock because they see it as a way to reduce overcrowding at their developed campgrounds. When their campgrounds are filled, several of them refer campers to "overflow campgrounds", which are designated areas for dispersed camping.
Can I just Park my RV Anywhere on Public Land?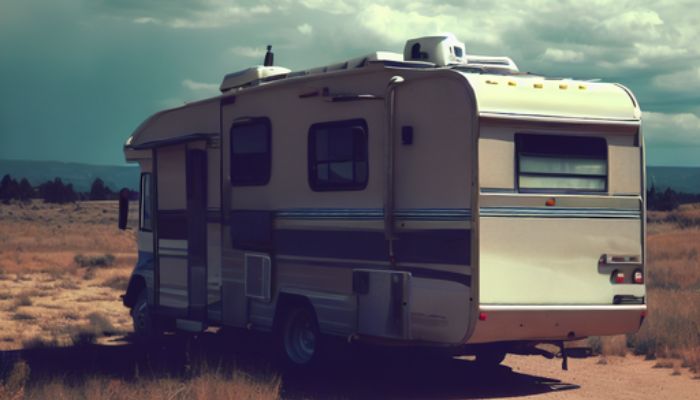 In general, the answer is yes. Public land belongs to the public. It is owned by American citizens. However, there are guidelines for boondocking, and some areas have been designated as off-limits to vehicles and even camping by authorities. You must be aware of these exemptions and where they can be found.
To begin with, you are not permitted to drive off public highways. Cars and RVs must only be driven on authorized roadways, such as truck tracks and dirt roads. You are permitted to drive into a clearing as long as there is a recognized access road. You are not permitted to create your own roads or to remove large boulders, trees, or other vegetation in order to get your car to other locations.
Is Boondocking Permitted in Neighborhoods and Cities?
Camping in cities and other urban areas is generally prohibited. With the exception of RV parks and designated campgrounds, most cities prohibit camping within their bounds. Most cities also prohibit sleeping in vehicles overnight, and many forbid leaving cars in retail parking lots overnight.
Is Boondocking on My Own Property Illegal?
Surprisingly, camping on your own property is frequently illegal as well. This is often due to construction and safety requirements, as well as the fact that camping is illegal in many cities. Construction inspectors and code enforcement officers will absolutely reject your RV as a residential structure, issuing citations for overnight vehicle living or camping within city limits.
Getting Ready to Boondock
Although it is not always possible, dry camping is a great way to get a feel for boondocking.
If you've ever wondered what it's like to boondock but are scared to take the jump, an RV park or even your driveway is a great place to practice dry camping. Test your endurance without a power cord, water, or sewer hose!
The next step is to travel to a true dry camping spot. You'll be in the comfort of a well-kept campground, where your campsite is well marked and the entrance is easy to find. After a few nights of dry camping in a campground, you'll be ready to venture out into the woods.
When choosing your first boondocking spot, read the reviews. You should go to an area that is easy to get to (look for road condition reports in the reviews). Arrive during the day to give yourself enough time to find a parking spot. Essentially, before going down any dirt road with your vehicle, find a safe area to pull over, get out, and scout the road. Being stuck is the last thing you want to happen! Sometimes you can scout on foot, but other times you'll need to detach the hitch and drive. Remember to drive during the day and to always do your homework before choosing unpaved routes.
Nothing beats the wide-open areas of a boondocking spot, where the only sounds you hear are the birds chirping, and it's absolutely free. Until it's time to empty your holding tanks, that is, and you realize you don't want to return to an RV park anytime soon cos you now love boondocking.
Boondocking necessitates following the Leave No Trace standards and adhering to any stay limitations. Boondocking is a privilege on public lands. If we treat the land with the respect it deserves, we will all be able to enjoy the experience for many years to come.
Boondocking and Electricity
It is significantly more difficult to obtain electricity without hookups than it is to park your RV at a traditional campground. One or more power sources are required for your outlets and appliances to function.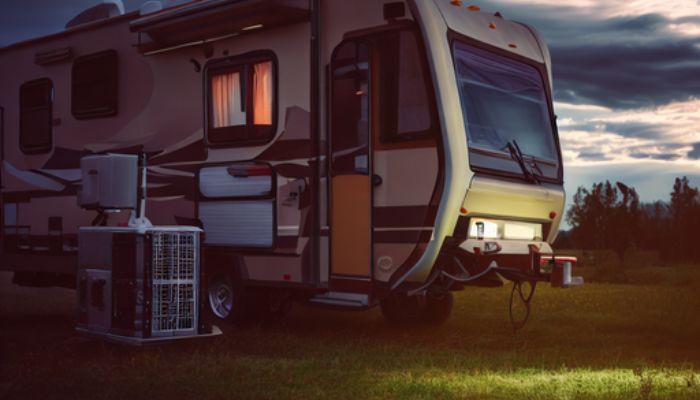 Making Use of a Generator
Generators are the most preferred supplemental power source due to their ease of use and incorporation into many larger RVs. A generator isn't usually included with trailers, fifth wheels, or smaller campers, so you'll have to consider purchasing a portable generator.
If you're looking for a boondocking power source that can easily run your microwave or A/C equipment, generators are your best bet.
A gas line is most likely connected to the generator in RVs. As a result, if you have a gas rig, your generator will draw fuel from your tank. If you have a diesel rig, it will draw diesel from your tank. In this case, the generator features a failsafe that will immediately shut down if your fuel level drops below a quarter of a tank. This prevents you from running out of gas and becoming trapped.
The disadvantage of any generator is its influence on the environment because it consumes gas and releases toxic gases. Keep your windows closed while the generator is working, and keep safety in mind.
Generators aren't the best option for the environment, but they provide consistent power. They are also a cost-effective option because of their minimal gas usage. However, some boondocking sites prohibit generators, so you may require a more soundproof electrical system.
Making Use of Inverters and Batteries
Another option is to power items like your refrigerator and outlets with deep-cycle marine and extra-heavy-duty RV batteries connected to an inverter. This extra power should be enough to power an RV TV, charge a laptop, or even prepare dinner in a slow cooker.
Standard batteries are not intended for high-usage appliances, even if they can withstand the powerful pull of a coffee maker or microwave. High-voltage operation will quickly diminish your battery's capacity and waste your available power. Because of the extra batteries and inverter, you can use your outlets whenever you want without turning on a generator.
Because you must find a way to recharge the batteries, an inverter is not a reliable long-term power source. Batteries can be recharged in several ways: using the engine, the generator, or a shore power source. Also, if your RV has solar power, you can replenish your batteries.
Making Use of Solar Energy
Solar systems are most likely accompanied by batteries and an inverter. It provides the most reliable and clean electricity for lengthy boondocking.
But you need the sun. As a result, you won't be able to set up camp in the shade, and you'll have to monitor the weather to ensure you get enough sunlight to recharge your batteries. If your RV didn't come with solar power and you are looking to add it to your rig have a read of my articles on RV solar panels, solar generators, and solar charge controllers.